There's no greater experience than conquering Washington's roads from the driver's seat of a 2021 Chevrolet Equinox. From backroads to highways and everything in between, the new Chevy Equinox is ready for anything that comes your way. Choosing the SUV that's best for your lifestyle may seem overwhelming, but once you compare the Chevrolet Equinox vs. Nissan Rogue and Ford Escape, the answer is clear. With a reliable engine, affordable MSRP and exclusive safety features, the 2021 Chevy Equinox is the full package. Come test-drive a new Equinox LT at our Chevrolet dealership near Leavenworth, WA, to see for yourself.
Contact Us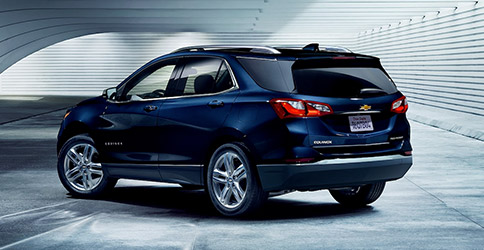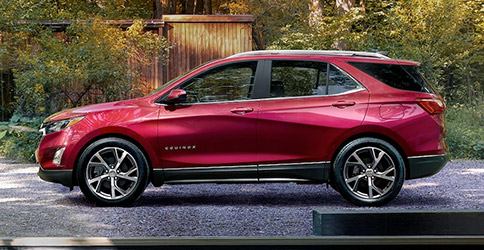 2021 Chevy Equinox Price & Performance
It's easy to find an SUV that fits in your budget when you choose a Chevy. The starting 2021 Chevrolet Equinox price is below the Ford Escape and Nissan Rogue MSRPs, ensuring you always get more for less with the new Equinox crossover. Know you'll reach every destination with ease when you're at the helm of a Chevy Equinox in Leavenworth thanks to the 203-horsepower turbo engine under the hood. Meanwhile, the standard Nissan Rogue and Ford Escape engine options can't emit that level of power.
| Feautres | 2021 Chevy Equinox | 2021 Ford Escape | 2021 Nissan Rogue |
| --- | --- | --- | --- |
| Starting MSRP | $23,800 | $24,885 | $25,650 |
| Torque (lb.-ft.) | 203 | 155 | 181 |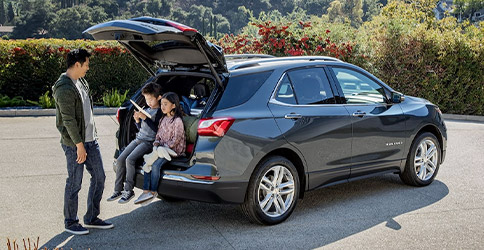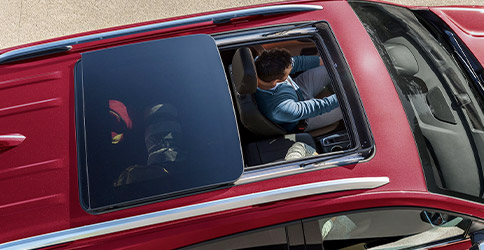 2021 Chevy Equinox vs. Ford vs. Nissan
The 2021 Chevrolet Equinox interior is a haven of comfort and convenience, no matter how long the drive. Two helpful features that come standard are Teen Driver Technology and Rear Seat Reminder, which ensure young drivers and passengers are always protected. Neither the Nissan Rogue nor Ford Escape have anything similar. Are you curious about the 2021 Chevy Equinox cargo capacity? You'll love the hidden storage space under the rear cargo floor that isn't included in the Ford Escape or Nissan Rogue design.
| Feautres | 2021 Chevy Equinox | 2021 Ford Escape | 2021 Nissan Rogue |
| --- | --- | --- | --- |
| Hidden Storage Under Rear Cargo Floor | Standard | N/A | N/A |
| Teen Driver Technology | Standard | N/A | N/A |
| Rear Seat Reminder | Standard | N/A | N/A |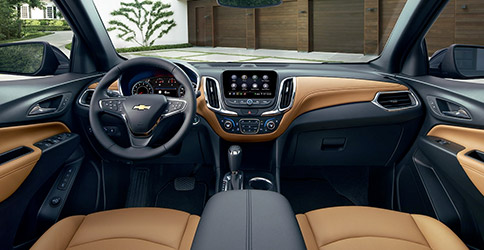 Exclusive 2021 Chevy Equinox Safety Features
We know Leavenworth Chevrolet drivers want to travel with complete peace of mind, which is why we're pleased to highlight exclusive safety features that come standard across the 2021 Chevy Equinox trims, such as a Following Distance Indicator. Plus, Front Pedestrian Braking will help protect those around you as well. The competing Ford SUV doesn't offer this feature, adding another tally to the Chevrolet column in the 2021 Chevy Equinox vs. Ford Escape showdown. No matter how you compare the Equinox, you'll find it comes out on top.
| Feautres | 2021 Chevy Equinox | 2021 Ford Escape | 2021 Nissan Rogue |
| --- | --- | --- | --- |
| Following Distance Indicator | Standard | N/A | N/A |
| Front Pedestrian Braking | Standard | N/A | Standard |